Finished Artwork
Imagine, you just had a perfect photo shoot. You are so in love with your pictures. You have the best intention to put them on the wall and make an album, so you can sit down with your kids one day and flip through the pages, and relive those memories over and over again. But where are you going to print your pictures? As you probably already know printing at Walmart or similar consumer labs is not a good idea. It's unpredictable how your prints will turn out and those prints are not archival. Will they fade in a year or two, will they still be looking ok in 10 or 20 years? If you want to make sure your photos last a lifetime (or longer), you need to consider investing in professional photo printing services. By having archival prints made of your favorite images, you'll ensure that they'll remain in great condition no matter what happens to the digitals, which are not archival. Keep in mind that your hard drive can crash anytime and your USB thumb drive can become unreadable. That's why printing your pictures is so important!

We are here to help you create beautiful, tangible memories that you can enjoy every day. We'll guide you through the process and make sure you end up with something you love. You won't go home with a bunch of digital photos you don't know what to do with - We'll help you pick out the perfect prints, albums, and other goods that will work best for your family. So please don't hesitate to get in touch!
Let us spoil you with an experience of luxury portrait photography! From guiding you in planning the perfect session to showing off your gorgeous photos on a display, we're here for it all. Get inspired and imagine what kind of wall art could make your home look even more beautiful - dream big because that's exactly how we see these moments ending up: gracing walls in loving homes like yours!

After your fine art photography session, usually within three weeks, we will meet again for your viewing and ordering appointment. We will prepare a slideshow of your gallery of images for you to view together. This will be a special moment for you as you will see all your pictures for the first time.
At your ordering appointment, we will assist you in selecting your favorite images from your session. We will discuss the custom design for your albums and/or portfolio boxes or any other custom art you love. We can also help you design wall art using pictures of the walls of your own home to ensure that your artwork fits your space and looks incredible.
At ABL Photography we offer a luxury portrait experience and the finest quality, heirloom finished artwork. Each of your images is retouched to perfection before sending them off to our exclusive craftsmen for printing.

Whether you prefer the traditional look of a framed print or finely wrapped gallery canvas, the modern beauty of a metal print, or the earthy feel of handcrafted wood prints; your images will have a lasting impact on all who view them.
You are welcome to schedule your pre-session design consultation to visit the studio and see the custom artwork that we can create for your home.
The Classic Canvas
When it comes to decorating your walls, there's nothing quite like an art canvas. They are the perfect way to bring color and life into any space and give a room a unique touch. Whether you opt for a classic gallery-wrapped canvas, or framed bonded canvas adding one of these timeless works of art will make any wall look amazing.
There's just something timeless about art displayed on Gallery wrapped canvas. Printed on premium canvas and wrapped around a stretcher bar, you gonna love your very own original masterpiece. It is a good choice for large walls or places where you want the art to be the center of attention. Gallery-wrapped canvas groupings can be a great way to add visual interest and accent to your home décor. By grouping multiple canvases together, you can create a cohesive and impactful wall display that draws the eye and adds dimension to your space. Whether you opt for a collection of similar images, an arrangement of complementary prints, or an eclectic mix of artwork, a canvas grouping can be a fun and creative way to personalize your living space.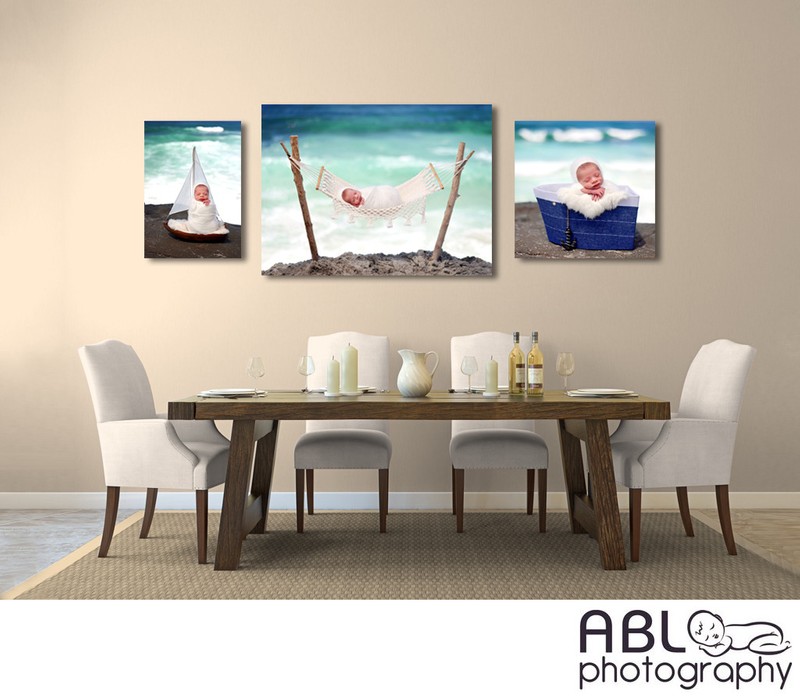 Do you like the finished look of a framed print, but also like the texture and painterly style of a canvas? You can have the best of both worlds and go with a framed canvas. A frame can add an extra layer of protection to your canvas art and prevent scratches to the corners. A frame not only helps protect the edges of the canvas from damage, but it can also provide a finished look to your artwork. When choosing a frame, look for one that fits snugly around the canvas and is made of durable materials, such as wood or metal. Make sure that the frame is also securely attached to the canvas, as this will help ensure that your artwork stays protected and in place. With proper care and protection, your framed canvas art can remain beautiful and preserved for years to come.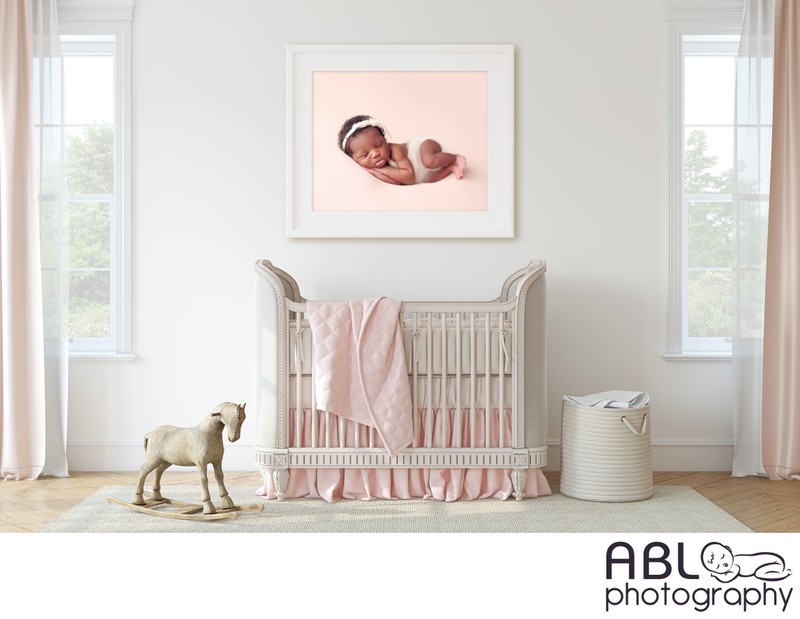 A framed canvas can have the appearance of a painting, especially if the frame is chosen carefully. A frame that is the same width or slightly wider than the canvas can give a traditional painting-like look, while a floating frame that leaves a gap between the canvas and the frame can give a more contemporary appearance. Additionally, the finish and color of the frame can also impact the overall look of the piece. For example, a classic gold or black frame can give a timeless and sophisticated look, while a natural wood frame can add warmth and texture to the piece. By choosing the right frame, a framed canvas can certainly look like a painting, making it a versatile and stylish option for displaying your art.
If you are not sure about what frame will look good with your canvas, no worries, we will take care of your order from start to finish. We can design your canvas grouping, select a perfect frame that will compliment your baby pictures and look stunning in your home and provide the final product ready to hang!
Having your baby as a part of your wall art can be a beautiful and meaningful way to capture and display your memories. Whether it's through a posed newborn photo shoot or a lifestyle session that captures natural moments in your home, having images of your baby displayed prominently in your living space can serve as a daily reminder of the love and joy they bring to your life. By choosing high-quality, archival prints, you can ensure that your memories are displayed in a stunning and timeless way that will last for years to come.
Ready to turn your photos into stunning wall art? Our luxury portrait photography studio is the perfect place! We make sure you're taken care of from planning to printing – and we know there's nothing quite like seeing those beautiful images adorning your walls. To get inspired, check out our selection of display options as part of any session package - so let us help create a lasting impression in every home!


How to take care of your fine art prints
We used to think that a photo was a permanent record of a moment in time, but it turns out that even photos can fade and deteriorate over time. So if you want your photos to last, you need to take some extra steps to make sure they're preserved properly.
When it comes to preserving family photos, it's all about protecting them from the environment and handling them properly. Just think of how a museum cares for its artifacts and other treasures. Display and storage temperature, humidity, and light must remain within specific parameters, and touching the exhibits is usually forbidden. Eating, drinking, and smoking in galleries or storage areas are typically prohibited as well, too. In addition, pieces are usually kept in climate-controlled storage the majority of the time and are shown for just weeks or a few months at a time.
Your home is not a museum and your photos are not artifacts, but those images are family treasures. How do you protect them?
Here are a few tips for preserving your photos: first, don't store them in direct sunlight or near heat sources. Also, avoid storing them in damp places or areas with high levels of humidity. And finally, make sure they're stored in acid-free boxes.
Did you know that the attic, basement, and garage are not good places to store them? That's because they tend to have a lot of temperature fluctuations, which can cause your photos to stick together and eventually mold.