San Diego newborn photographers. Fine art newborn photos
Fine art newborn photography is a beautiful and creative way to capture the earliest moments of a baby's life. This style of photography is all about creating unique and artistic images that showcase the delicate beauty and innocence of a newborn.
One of the key aspects of fine art San Diego newborn photography is the use of props and settings that enhance the overall aesthetic of the photo. These can range from simple, natural elements like flowers or foliage to more elaborate setups that incorporate specialized props and backdrops. The aim is to create a visually stunning image that is both unique and creative.
Another important element of fine art newborn photography is the lighting. This is crucial in creating the right mood and atmosphere for the photo. Soft, diffused lighting is often used to highlight the baby's features and create a serene and calming environment. This type of lighting is also important for creating the right texture and depth in the image, as well as ensuring that the colors are accurate and true to life.
The photographer's approach to posing the baby is also important in fine art newborn photography. The poses are often very natural and organic, with the baby's body positioned in a way that highlights their delicate features and captures their unique personality. These poses may involve placing the baby in baskets, bowls, or other props to create a sense of depth and dimension in the image.
One of the most important aspects of fine art newborn photography is the ability of the photographer to connect with the baby and create a sense of trust and comfort. This requires a gentle and patient approach that allows the photographer to work with the baby's natural rhythms and movements. This connection is key to capturing the true essence of the baby and creating a timeless and beautiful image.
Overall, fine art newborn photography is a unique and creative way to capture the beauty and innocence of a newborn. With the right combination of lighting, props, and posing techniques, it is possible to create stunning and artistic images that will be cherished for years to come. If you are looking for a way to capture the earliest moments of your baby's life in a way that is both beautiful and unique, consider the beauty and creativity of fine art newborn photography.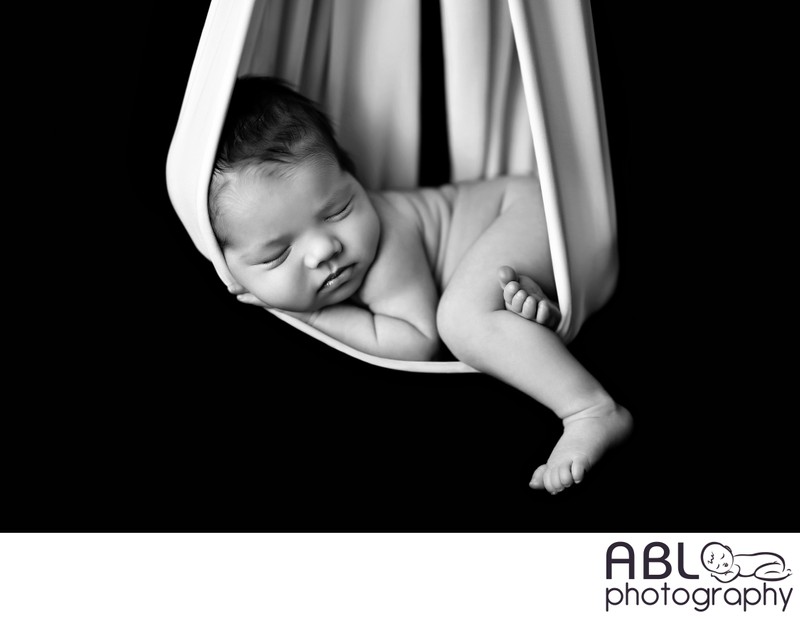 Svetlana Aleynikova is a skilled San Diego newborn photographer specializing in maternity, newborns, babies, children, and families both in her San Diego newborn studio and throughout the San Diego county area. She takes San Diego baby pictures outdoors and in her San Diego newborn studio. All of her San Diego newborn photography sessions include access to an extensive studio wardrobe for moms and babies, custom session planning, and a personalized reveal and ordering appointment after your session to pick the perfect way to enjoy your finalized artwork from your session.
Areas she serves include but are not limited to La Jolla, Del Mar, Rancho Santa Fe, Solana Beach, Encinitas, Carlsbad, San Marcos, Vista, Oceanside, UTC, San Elijo Hills, Poway, Mira Mesa, Scripps Ranch, Escondido, Cardiff by the Sea, El Cajon, La Mesa, Pacific Beach, Carmel Valley, Torrey Highlands, Crestmont, Rancho Pensquitos, Pacific Highlands, Miramar, Sabre Springs, Sorrento Valley, Carmel Mountain Ranch, Claremont, Chula Vista, Bonita, North County San Diego, Temecula, Irvine, and Riverside, CA.

Location: 2260 Jimmy Durante Blvd, Del Mar, CA 92014.

Keywords: antique (4), art (13), art for your home (2), art for your office, art piece (2), artistic (13), baby as art (39), baby horse, baby on horse, creative (6), creative newborn photos (2), equestrian, fine art newborn photography, framed art, horse (3), horse rider, info (16), newborn on horse, unique newborn photos (4), vintage (4), wall art (4).