San Diego LGBT newborn photographer
San Diego LGBT newborn photographer

We love creating a safe, welcoming environment for all families in my studio. So when an excited expectant San Diego LGBTQ+ mom contacted us to capture her newborn's precious moments with two loving moms - We were delighted! Working together felt like magic - Baby Vega was such a sweetheart and gave so many gorgeous little smiles that made the whole session even more special. Capturing these LGBT baby pictures perfectly highlighted how much joy is created from having two amazing moms at home! They loved their San Diego newborn photography experience so much and shared Baby Vega's newborn photos with their friends from the LGBT Pride community in San Diego. It's amazing to see how much joy is brought into any home when there are two supportive parents around to love unconditionally. With these photos being shared far and wide online now too – it's clear that love wins every time!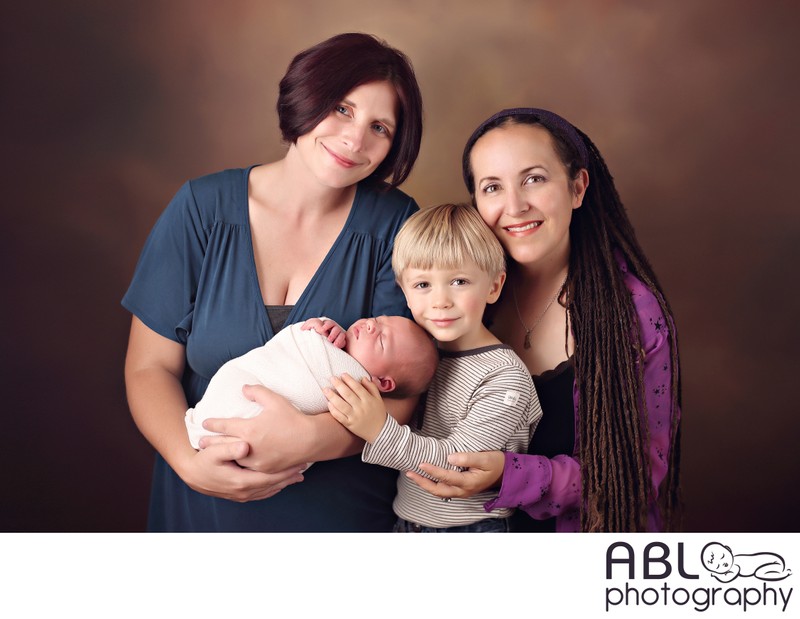 We hope to see more gay couples bringing their newborn babies to our newborn photo studio in San Diego for family photos. We serve all of San Diego county, including La Jolla, Del Mar, Rancho Santa Fe, Carlsbad, Encinitas, San Marcos, Escondido, Carmel Valley, Scripps Ranch, 4s Ranch, Fairbanks Ranch, Poway, Mira Mesa, Rancho Penasquitos, and Rancho Penasquitos.
Contact us today to inquire about your San Diego newborn session.

Location: 3620 30th St, San Diego, CA 92104.

Keywords: baby pictures (2), gay couple, gay family, gay parents, info (16), lesbian, LGBT, newborn baby pictures (6), newborn photographer, newborn photography (6), Pride, San Diego LGBT, San Diego Pride.